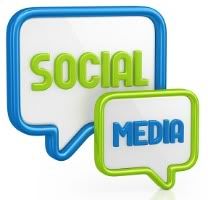 After its IPO missteps, Facebook did its best to raise revenue with numerous advertising products. Mobile advertising has been a cash cow, but Facebook plans to simplify its advertising product based on marketers' feedback. The launch of Facebook video ads, scheduled for this fall, is on hold due to concerns about user experience. At an estimated $1 million to $2.4 million per daily spot, we believe it's appropriate to note that that Facebook will eventually get it together to start rolling those video ads before too long.
Remember Instagram, acquired by Facebook in 2012 for $1 billion in cash and stock? Instagram has news: it plans to begin selling ads within the year. Earlier this month, Instagram said it now has over 150 million monthly active users. That's a 50 percent increase since February 2013.
Regarding another social favorite – Twitter also has news. It has Promoted Tweets and is experimenting with Tailored Ads, which looks like an advertising product very similar to retargeting. Recently Twitter announced that it has acquired MoPub Inc. for some $350 million in stock. Now it seems Twitter is upping its advertising options to get ready for its upcoming IPO.
For help in figuring out your online strategies for social media call Joint Effort Marketing at 877-908-2407.